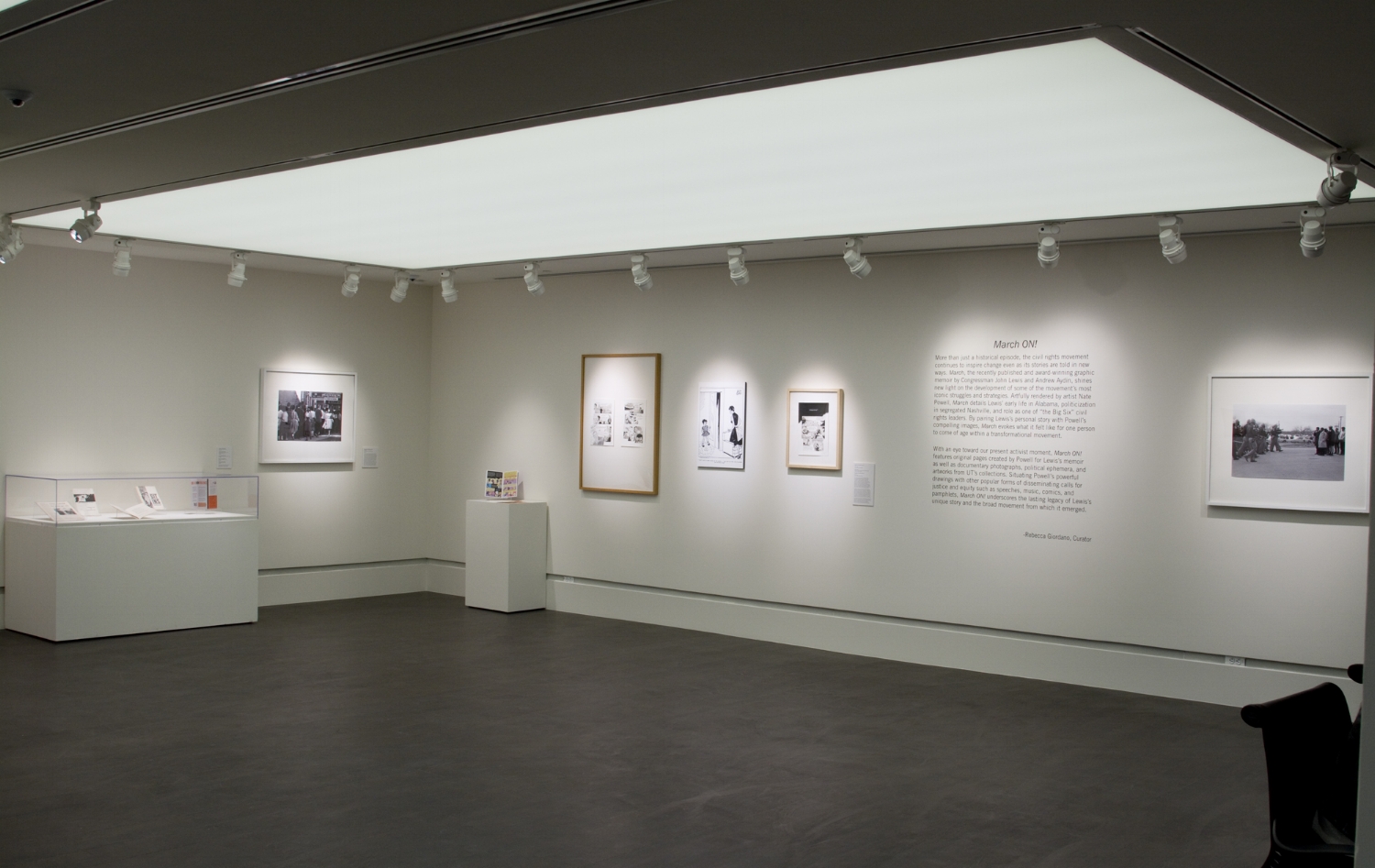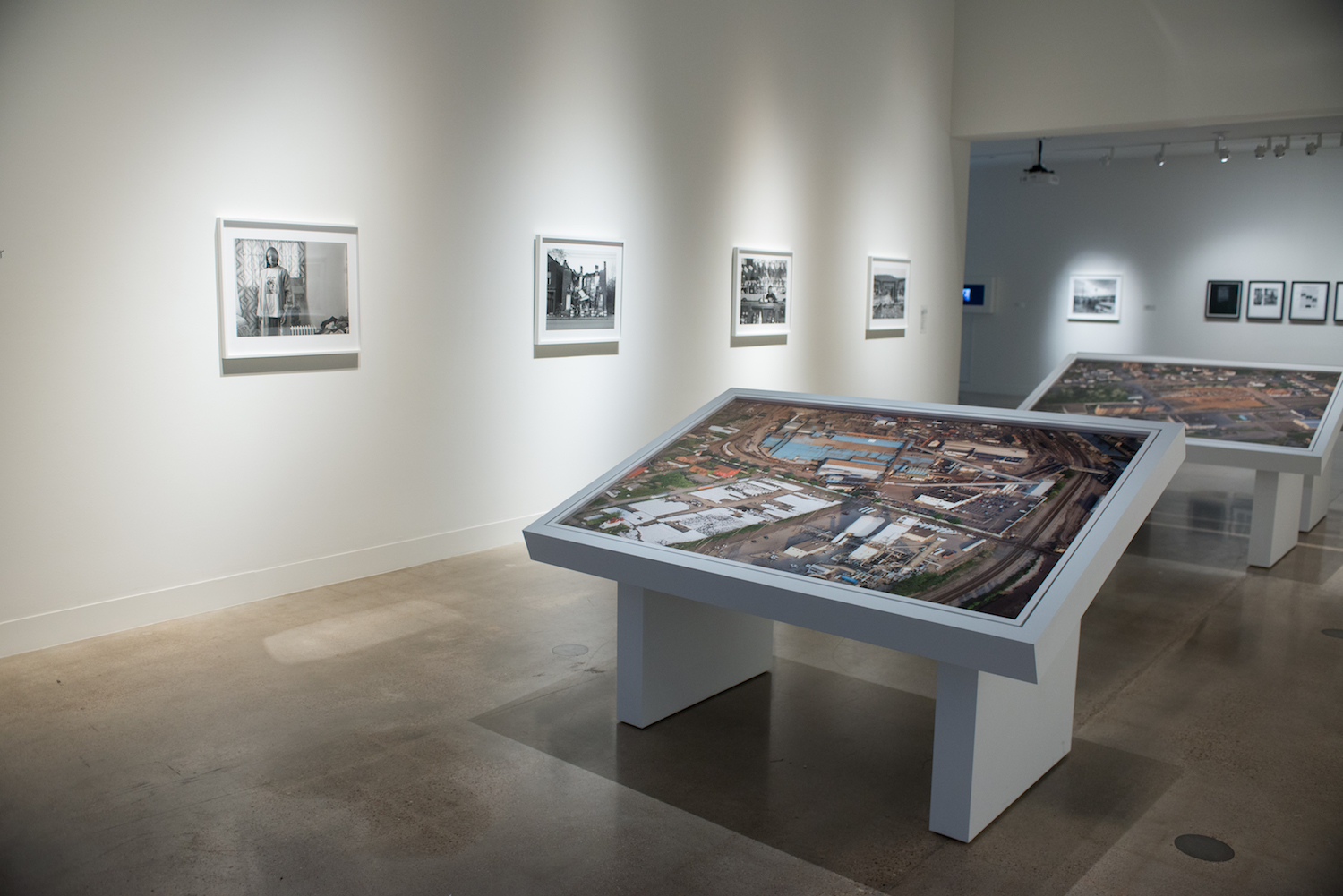 Mimi Cherono Ng'ok: Love Song #9 (I knew you before I met you)
August 30—December 14, 2018
Featuring vivid color photographs of vegetation, architecture, and people, Love Song #9 (I knew you before I met you) by Mimi Cherono Ng'ok (Kenyan, born 1983) combines the visual language of vernacular photography, the tactility of printed material, and the immersion of installation art to produce an emotional, multisensory experience.
Curated by Uchenna Itam
March ON!
January 17—April 15, 2017
March ON! features hand-inked images from the acclaimed graphic memoir, MARCH. Written by US Representative and Civil Rights leader John Lewis with Andrew Aydin and illustrated by Nate Powell, the three-volume series details Lewis' momentous political life and philosophical commitment to non-violence. The selections in the exhibition cover events from Lewis' crucial role in the Civil Right struggles of the 1960s, recount personal moments of discovery, and elaborate the non-violent strategies used throughout the Civil Rights Movement. Historical photographs and ephemera as well as art of the 1960s that highlights the aesthetic and political significance of the graphic memoir join the original pages.
Curated by Rebecca Giordano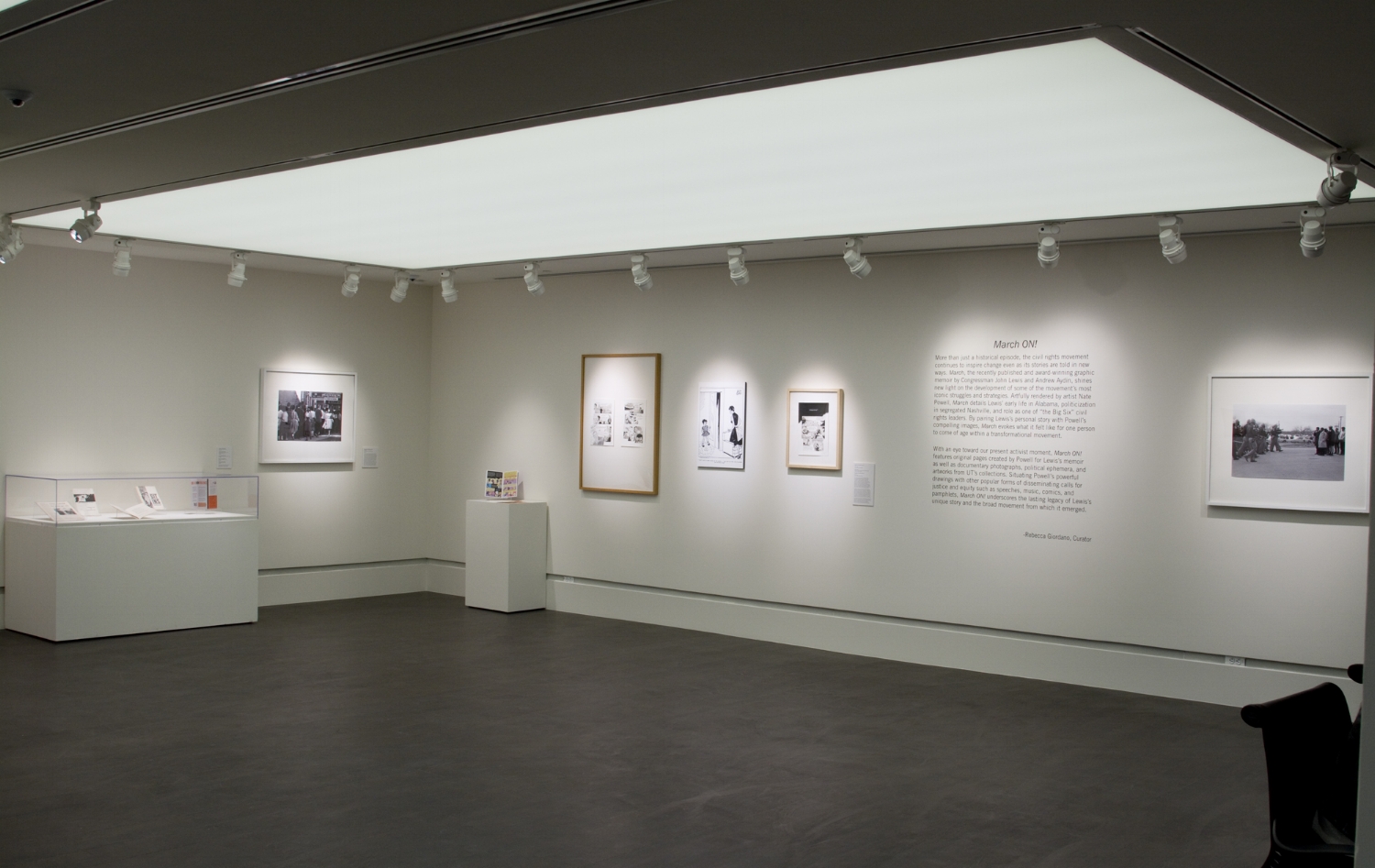 Sampling
March 31—April 2, 2016
A three-day series of performances, workshops, and artist conversations at the University of Texas at Austin, Sampling features live performances by Tameka Norris, Brontez Purnell and Kenya (Robinson), all of whom develop and adopt varied personae in their art practices. Sampling provides a critical platform for individuals to reflect on the relations between personae, embodiment and power. These artists assume characters culled from tropes and representations of musicians to make visible pervasive norms and press the boundaries of identity as experienced in everyday life. With a commitment to working with students and the UT community at large, INGZ offers unique opportunities for audiences to experience and interact with innovative performances related to music and identity constructs such as race, gender, and sexuality.
In Heartbeats: The Comic Art of Jackie Ormes
October 7—December 5, 2015
In Heartbeats: The Comic Art of Jackie Ormes features selections from four comic series by the first African American woman cartoonist, Jackie Ormes. Beginning in 1937 in the Pittsburgh Courier, Ormes published irreverent and witty comics tackling major cultural events in newspaper comics that centralized the experience of African American women. From the House of Unamerican Activities to segregated train cars that enabled the Great Migration, Ormes' vivacious and intellectual characters countered pervasive stereotypes with images of stylish, self-driven, and savvy women of color.
Curated by Rebecca Giordano
LaToya Ruby Frazier: Riveted
November 7—December 6, 2014
January 15—May 9, 2015

INGZ curatorial collective presents Riveted, a series of exhibitions featuring the work of LaToya Ruby Frazier (American, b. 1982). Known for photographs that intimately document the impact of deindustrialization on her hometown of Braddock, Pennsylvania, her family, and her own body, Frazier's work presses questions about agency, representation, citizenship, and the environmental and economic realities of racism. Riveted draws together work from the black and white photography series "Notions of Family" and new large-scale color works as well as lithographs, video and narrative performance. Putting together Frazier's multiple forms of documentary, Riveted is a dynamic visual experience that charts Frazier's personal and political engagements with her rust belt home. Given Austin's recent rapid socioeconomic changes and their disproportionate impact on poor communities of color, we believe Frazier's work offers a first-hand account of lived experiences in the wake of unregulated economic booms.